This post may contain affiliate links, which means we may receive a commission, at no extra cost to you, if you make a purchase through a link. Please see our full disclosure on the Affiliate Disclosure Page.
As a teacher without a classroom (AKA former teacher), I can tell you that I loved receiving gifts from my students. Today, we are going to look at 10 great gifts for teachers. 
Let me clarify something. Yes, I loved getting gifts, but they did not have to be store-bought. I taught high school English. (Note: If you want to know why I left teaching, you can read that here.) I had students who would make, draw, write, or buy things. 
In my first year of teaching, I had a student who made me homemade (and not from a box) brownies. She and her mom brought them to my room after school one day. Another year, I had a student who wrote me a poem. Several students over the years drew me pictures. Most of them I hung on the wall of my classroom. I still have many of them in my boxes of teaching stuff in my basement. Anytime I changed schools or classrooms, I posted those items that I could on my walls. I love remembering the stories behind them. 
If you are planning to get something for the teachers in your life for Christmas, this list will be helpful. Of course, I'm limiting it to 10 great gifts for teachers. Hopefully, these will give you ideas. I'm trying to steer away from the typical candles and mugs. I did love those, but I'm going to share some other (maybe better) ideas for you.
Teacher Gift #1–Tote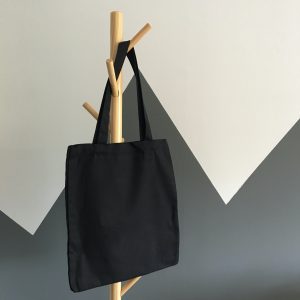 Teachers can never have enough bags. So it might just be me. I love getting and trying new bags. I have had totes, backpacks, computer bags, and just about any other style bag I could. 
Check out this Canvas Embroidery Tote. You can get it plain or with the letter of the teacher's name on it. 
Teacher Gift #2–Metal Bookmarks
Most teachers read. Sometimes it's for fun, but a lot of the time, it's for work (or school, if he/she is still taking classes). A really nice bookmark is always on my list of great gifts for teachers, and there are three metal ones in this set. 
Teacher Gift #3–Neck Massager
If you have never been a teacher, you really can't understand the stress it puts on a person. If your student has a teacher he/she loves, give that teacher the gift of a neck massager. 
Teacher Gift #4–Foot Massager Roller
Teachers are on their feet all day. There are other professions where people are always standing as well. I hope you can see how this rolling foot massager would be beneficial.
Teacher Gift #5–Make an Ornament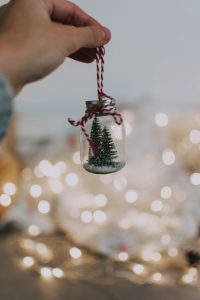 You can head over to Wal-Mart and grab some plastic ornaments. I think they are $1, and Dollar Tree might have some, but I haven't seen any there this year. 
Find some cute things that will fit in the ornament, like beads, block letters, or anything that reminds your student of his/her teacher. Fill the ornament with the items. Write a little note explaining why you filled it the way you did. Drop it in a gift bag, gently, and send it to school.
Teacher Gift #6–Write a Card or Letter
Either you or your student (or both) can write a card or letter to the teacher. Let the teacher know how he/she has impacted your student's life in positive ways. Of course, make it positive, and tell the teacher how well he/she is doing. You can purchase a holiday card and write your note inside. It doesn't have to be a long letter; it can seriously fit in a card. 
Teacher Gift #7–Printable Amazon Gift Card
I know that you probably want to give the teacher something to unwrap or open for Christmas. However, you can print off an Amazon gift card at home and put it in a card for the teacher. He/she will love being able to get something for him/herself. 
In all honesty, when students gave me Amazon cards, I bought stuff for the classroom with them. Teachers use so many of their own resources for the classroom and will often use gift cards for the classroom as well. (Be sure to let him/her know that the gift card is for personal use. It does make it easier for the teacher to use it personally.) 
Teacher Gift #8–Mug Warmer
As we have already discussed, teachers usually have a lot of mugs. What they don't have is time to drink all the coffee, tea, or hot chocolate in the mug. Therefore, the contents get cold and not so tasty. 
Grab this mug warmer that the teacher can use to keep the contents of the mug warm just a little longer. 
Teacher Gift #9–Pencil Holder
I know that this sounds a little strange. However, if you have an elementary student, this will be cute for the teacher. You can use a soup can (be sure to file the edges so that it's not sharp) or a Mason jar. 
If you use a soup can, you can hot glue (or super glue) crayons to it to make the holder. Once you have the can covered, glue a ribbon on it and put pencils in it. 
A Mason jar is taller, so you could use pencils to cover it or just paint it and put a ribbon around the mouth of the jar. 
Either option allows the teacher to have a place to put pencils for him/herself or the students. You can look up several variations of this online as well. Have fun with it and make it personal from your child to the teacher. (Note: This is an inexpensive craft if you have multiple students or if your student has multiple teachers.) 
Teacher Gift #10–Air Purifier
This gift would have been great for me. I would have used it for my classroom. I have horrible allergies, and any new smell (i.e. lotions, sprays, detergents, perfumes) in my classroom would set me off. Sometimes I would have to open the windows, but other times I would have to excuse myself to the hallway and use my inhaler. It could get bad.
If I ever change my mind and return to the classroom, I will have an air purifier in my room. 
Conclusion
I hope that this list gives you some ideas for great gifts for teachers this year. If you are a teacher, what is the best gift you have ever gotten from a student or parent? As a parent, what other ideas do you have for great gifts for teachers? 
Let's start a conversation about it in the comments. Remember, there are other occasions, not just Christmas, to give gifts to teachers. You can always do it "just because" as well. 
If you are searching for gifts for other people, I have some other lists for you. Check out the posts below for more gift ideas.
Gifts for Christian Moms and Women
Gifts for Christian Dads and Men