This post may contain affiliate links, which means we may receive a commission, at no extra cost to you, if you make a purchase through a link. Please see our full disclosure on the Affiliate Disclosure Page.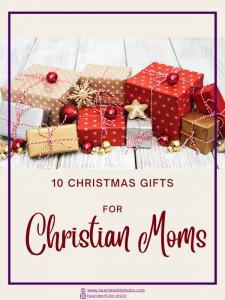 It's that time of year! It's time to shop for Christmas gifts. Here is a run-down of 10 gifts for Christian moms (or women in general). I think these will be beautiful gifts for just about any woman in your life this Christmas.
I didn't want to make a list, but I also don't think that you need a long explanation for each of these items. So, I will give a little explanation and then give you the links so that you can find the products.
Bible Journaling Supplies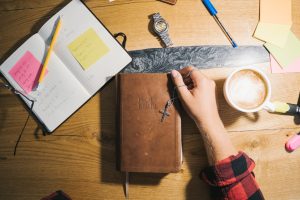 In 2023, I plan to begin learning how to do Bible journaling. If you need gifts for a Christian mom, this set would be a great one to get her started with Bible journaling. 
Bible Journaling 101 (workbook to learn how)
KJV Personal Reflections Bible with Prompts
I have all three of these items on my wishlist for this Christmas. I'm hoping they will help me to dive deeper into God's word in the new year.
Prayer Cards in a Tin
These cards hold pre-written prayers and have space for the Christian woman to write her own prayers. 
This would make a great gift for a Christian mom who is trying to find the right words to say in prayer. 
Check out the prayer cards in a tin. 
Prayer Journal for Women
As a busy Christian mom, I find that sometimes I need to write down my prayer request and/or answered prayers. 
This journal has a way to keep up with verses, prayers, and truths as she studies the Word. 
I wrote a post earlier about How to Pray the Scriptures. Read it and share it with the Christian moms in your life.
Perpetual Calendar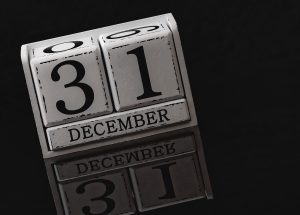 This is one of those gifts for Christian moms that keeps giving. The dates are on the calendar, but there is no day or year listed. She would be able to start it over every year on January 1st to continue the blessings. 
Each page has words of motivation/inspiration or a Bible verse for the day. 
Mustard Seed Faith Necklace
This necklace is available in rose gold or silver. It depicts a mustard seed over a mountain. 
The Bible says if we have faith like a mustard seed we can move mountains. So, this would be a great gift for a Christian mom who has an extremely strong faith.
Bible Word Search Book
I am a word nerd–if you can't tell. I love playing with words in writing and in puzzles. However, I'm not very good at crossword puzzles. 
I love word search puzzles, and this book is one of the best gifts for Christian moms I have seen. Mom will be able to read the verses and find the designated words. She will also be able to use this as a way to relax at the end of a long day. 
Flameless Faith Hope and Love Candles
This set of 3 candles is a great gift for Christian moms. The candles each hold one word, "Faith" "Hope" and "Love." The candles are flameless and shine for up to 5 hours. They are 3" wide and range from 4", 5", and 6" in height. 
These would be great to include in a prayer closet when having quiet time with God. 
Those are 10 gifts for Christian moms and women. I hope that these help to inspire you in your gift-giving this Christmas. 
What other gifts are you planning to give this Christmas to the Christian women in your life?