This post may contain affiliate links, which means we may receive a commission, at no extra cost to you, if you make a purchase through a link. Please see our full disclosure on the Affiliate Disclosure Page.
Are you a teacher who is trying to finalize your classroom for this year and need some resources for teachers? Are you working on lesson plans or worksheets that you haven't had time to create yet? 
Look no further! 
Today, I have a list of places where you can get free (or at least really cheap) resources. Some of the links are affiliate links but not all of them. 
I have used some of these resources myself, inside and outside of the classroom. 
Please let me know if you have any other resources I should add to the list. 
Resources for Teachers to Create Classroom Items
Canva.com
Canva is a great resource for creating just about anything digital for your classroom. You can make fillable PDF worksheets, or you can print the sheets for the students to use offline. 
You can create a website on Canva that you can send students to for information. 
It's an amazing graphic design platform, and they have so many templates that you can choose from for just about any project you want to create. 
Head over to Canva to check it out. If you check out the Plans and Pricing menu, you will find that qualified educators (teachers, admin, and homeschool parents) can get it for free. 
This is how I create the graphics for my blog, Instagram, Facebook, and Pinterest. I love it. There is even an app that you can use on the phone when you aren't sitting at your computer. The app uses the same account, and anything you create is automatically on your laptop and tablet/phone. 
CreativeFabrica.com
Creative Fabrica is a place to get fonts, graphics, and so much more. There is an entire section of FREEBIES on the website.
Teachers can use these for creating decorations, worksheets, and assignments for students. You can use the graphics from Creative Fabrica on the designs you create in Canva. 
Check out the freebies and more at Creative Fabrica. If you find other things (not on the freebies list) you know you'll love and use, you can grab a subscription while you are there. 
This is where I get many of the elements for the t-shirt designs that I create. I can use the fonts and graphics together to make so many different items. 
Pexels.com 
If you are looking for some stock photos to use in the classroom, Pexels is a great place to start. They also have videos you can use for the classroom as well.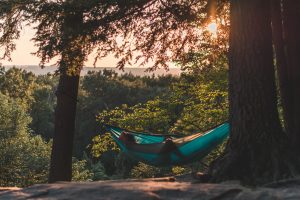 I used to teach high school English, and I loved having pictures for the students to use for writing prompts. Imagine the possibilities with free stock photos and videos. 
Many of the pictures for this blog come from Pexels. Check them out and use them in a thousand creative ways in your classroom. 
Pixabay.com
When I don't use Pexels for my blog photos, I use Pixabay. The pictures are different, and sometimes have a better grasp of what I am looking for. 
This site has royalty-free and payment-free photos, videos, music, and sound effects. I have only used the pictures and videos, but I have
scrolled through the other sections, and they seem to be robust as well. 
I'm sure you could find a reason to use the music and sound effects in the classroom for something fun and engaging. 
Resources for Teachers to Get School Supplies
Sometimes getting school supplies for your classroom can be difficult; I know that. When students and parents don't bring in the supplies you requested, you have to go purchase them for yourself. 
I was fortunate to work at schools where I had access to supplies if I needed them. In Charlotte, NC, and for qualifying districts surrounding it, were allowed to "shop" at Classroom Central. We could get a certain number of supplies each visit. 
If you are in the surrounding counties/districts, ask if you qualify to go there. 
Adoptaclassroom.org
Another place for you to check out is Adopt-a-Classroom. They connect teachers (and schools) with donors who want to help fund the classroom. This could be for a minor project or major things.
Once you post your fundraising goal, people can search by school, zip code, state, and more to find you. You can also share your link with others. 
Businesses and individuals can donate to help you reach your goals for the classroom. 
DonorsChoose.org
This site is similar to Adopt-a-Classroom. On Donors Choose, you tell what you need for your classroom, and people can donate to it. 
On this site, you are asked to choose from vendors on their site and select the items you are wanting. This gives the donors a specific idea of what you are requesting.
Once the donation goal is reached, the items you chose are sent to you. They do ask that you snap a picture of the students using the items and send it to them by email or website. 
I used this twice during one school year to get class sets of books that the school did not have available and loved it. I sent permission slips home with the students for the pictures, and I still had them hold the books in front of their faces (like they were reading) when I took them. 
This is a great site to use if you have specific items you need for your classroom. 
HalfPriceBooks.com
HalfPriceBooks is a resource I do not know much about. I have purchased books from here, for my personal classes, but I have never tried the free books. 
I heard from a reliable source that there is a way that teachers can request free books for their classrooms from this site. 
If you try it, come back and tell me how it worked. I'd love to know and be able to update this section.
They do have a Facebook page if you want to check it out as well. You could probably get information from the members there about requesting books. 
Resources for Teachers for Lesson Planning
TeachersPayTeachers.com
If you have been teaching for any length of time, more than about a month, you probably already know about Teachers Pay Teachers. 
All of the resources on the site are created by teachers and available for others to use in their classrooms. 
Yes, most of the site consists of paid items, but there are a lot of free items on there as well. Some stores are completely free. When you conduct a search, sort from the lowest price to the highest. The free items will be listed first. 
Of course, this is one of those things where if you create your own resources, you can sell them as well. Keep that in mind. 
I used TpT (Teachers Pay Teachers) for so many projects and assignments when I was teaching. I loved the resources. 
Now that I am no longer teaching, I have considered putting some of my assignments and sheets up for sale, but I haven't done it yet. 
When I was in college for my first master's degree, so that I could become a teacher, my professors would not let us use anything other than "our own brains" for writing lesson plans. 
I couldn't use TpT or anything like it for resources. 
That's not the real world. I really wish schools/universities would teach future teachers that writing 10-page lesson plans (for one lesson) is not how it really is. Teacher education programs should really embrace that teachers work together and collaborate (just like we are asked to have our students do) to come up with engaging and meaningful lessons. 
Below is a list of links to places where you can find resources for lesson plans. 
Epic!
Resources for Teachers for Self Care
I know that there are hard days. 
Sometimes there are hard weeks, months, and years in teaching. I left the classroom in 2019. If you haven't read that story, you can find it here. 
I can't imagine what the past 2-3 years have been like for teachers–and all school employees. From the outside looking in, it has been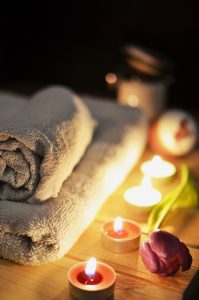 crazy; I don't want to know what the inside has really been like.
Just know that this is a season. It will pass. 
Ecclesiastes 3:1-8 says that there everything has its season. God has created you for this season. You are standing in your classroom for a purpose every day. At least one of your students needs you, and you may never know which one it is. God knows, and He has placed you in that child's life for such a time as this. 
Take care of yourself. If you need information about self-care, check out this post. 
Also, please reach out to me. I'll listen. I will support you and encourage you. 
Conclusion
You are an amazing person. You can do the job you are called to do. 
Love your students. Love (or tolerate) your coworkers. Support your admin, even when it's hard. 
Hold on. Better and brighter days are coming. 
You've got this. 
If you need someone to listen, contact me. 
Follow me on Instagram. DM me. Tell me your teaching story. I'm Heartwork.by.Leslie.
Find me on Facebook. Message me. I want to hear from you. It's Heartwork by Leslie. 
NOTE: All the photos on this post are from either Pixabay or Pexels. All the graphics were created on Canva.