This post may contain affiliate links, which means we may receive a commission, at no extra cost to you, if you make a purchase through a link. Please see our full disclosure on the Affiliate Disclosure Page.
Are you confused about choosing the right hobby for yourself? I have some tips for how to choose a hobby that fits you and your lifestyle, and I have a list of hobbies from a variety of categories. 
If you are wondering if you need a hobby, check out this post. 
When you are working to make time for a hobby, read this. 
Now, are you ready to learn some ways to go about choosing the right hobby for yourself? Great! Let's go! 
Choosing the Right Hobby #1–Take a Class
Sometimes community colleges, churches, groups, or community centers will have workshops or classes you can take. A lot of these might be free; if not, they will probably be relatively inexpensive. 
Take one of these in something that piques your interest. If there is something that you like, do it a few more times to see if you would enjoy doing it as a hobby. 
Remember that a hobby should be enjoyable to you and should not seem like a chore. 
Choosing the Right Hobby #2–Transform What You Love into a Hobby
We all have things we love to do that are outside of our jobs and life responsibilities. Sometimes we can choose one of those things as a hobby because it gives us pleasure. If you find something in your life that you enjoy and want to do more often, turn it into a hobby.
Choosing the Right Hobby #3–Join a Group
At my church, we have different groups for specific demographics. You could be part of several different groups. This will introduce you to a lot of people and their hobbies. 
Choosing the Right Hobby #4–Reclaim Childhood Interests
Think back to when you were a child. Did you have something you loved doing and had to give up as you got older? Try it out again and see if you still enjoy it. If you do, you can turn it into a hobby.
Choosing the Right Hobby #5–Check YouTube
This sounds a bit strange, but you can search "hobbies" on YouTube and find a list of videos that give you ideas for hobbies you can start. Maybe something will catch your attention. 
Choosing the Right Hobby #6–Try New Things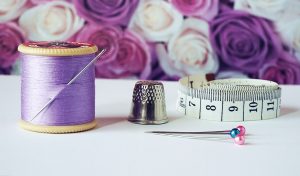 Once you have met people, searched your own mind, and watched videos on YouTube, you will have a long list of possible hobbies.
Try something. Pick something off the list and try it. If you don't like it, mark it off. Don't do it again. Try a few things and see what you like best. Of course, if you have the time and ability, you can have more than one hobby. 
Choosing the Right Hobby #7–Try a Craft Kit
A lot of hobbies, like painting, knitting, sewing, scrapbooking, and beading, have kits available. You can order them from Amazon and try out something new. 
Questions to Ask Yourself When Choosing a Hobby
What did you love doing as a child?
What excites you in your daily life?
What are your interests?
What inspires you?
What are your favorite TV shows?
What goals–personal and professional–do you have?
Is there a skill you want to improve upon?
Do you want to be social, alone, or a combination of the two?
Do you want to be indoors or outdoors?
Are you interested in volunteering?
Does this need a lot of space or expensive equipment?
Do you have time and money for the activity?
Do you have enough space for the activity?
Do you want something with competition?
Do you want to make money with your hobby?
Is this good for beginners?
Remind yourself that you don't have to be good at a hobby to have fun and enjoy it.
Ideas to Help You When Choosing a Hobby
DIY Hobbies
Furniture Restoration
Upcycling
Woodworking
Creative and Crafting Hobbies
Calligraphy
Community Theater
Cosplay
Drawing
Journaling
Nail Art
Paint by Numbers
Pottery
Scrapbooking
Wreathmaking
Writing
Fabric and Textile Hobbies
Crochet
Cross Stitch
Quilting
Sewing
Food and Drink Hobbies
Baking
Cake Decorating
International Recipes
Learn to Cook
Hobbies for Animal Lovers
Beekeepers
Fostering Animals
Saltwater Aquarium
Taxidermy
Training Service Animals
Hobbies for Music Lovers
Join a Community Band
Join a Community Choir
Learn an Instrument
Learn to Sing
Make Your Own Music
Song Writing
Stress Relieving Hobbies
Coloring
Jigsaw Puzzles
Legos
Model Building
Hobbies to Learn Something New
Astronomy
Chess
Fantasy Sports
Genealogy
Investing
Learn Sign Language (or any new language)
Outdoor Hobbies
Bird Watching
Camping
Fishing
Gardening
Hiking
Metal Detecting
Physically Active Hobbies
Archery
Cycling
Dancing
Horseback Riding
Juggling
Running
Skating
Swimming
Tennis
Zumba
Social Hobbies
Board Games
Book Club
Bowling
Card Playing
Sports Leagues
Trivia
Volunteering
Hobbies to Build Collections
Art
Books
Cars (a large budget is needed for this)
Coins
Movie Memorabilia
Salt and Pepper Shakers (one of my personal hobbies)
Sports Cards and Memorabilia
Conclusion
If you are in the process of choosing a hobby, you are bound to have a lot of questions. Today, I gave you things to think about when choosing the right hobby. I have also given questions for you to ask yourself through the process. Finally, I listed 58 possible new hobbies for you, just to get you thinking. 
What hobbies do you currently have? Start a conversation in the comments so others can see what you do and possibly try it out for themselves.