This post may contain affiliate links, which means we may receive a commission, at no extra cost to you, if you make a purchase through a link. Please see our full disclosure on the Affiliate Disclosure Page.
Could you use some help with doing your Bible study on a budget? 
If you're anything like me, you don't have a lot of cash to put into hobbies and interests. So, I'd like to share a few ways to complete your Bible study on a budget today. 
You have probably seen the beautiful and artistic Bibles on Instagram. I would love to be able to do the things that some of those people do with pens, pencils, and paints. 
However, that's not me. First, I don't have the money for the myriad art supplies that some of them showcase in their videos. Second, and most importantly, I have other artistic abilities; visual art like that is not on my list of abilities. 
What Do You Need for Bible Study? 
Honestly, in order to study your Bible, you need a Bible. You can use a printed one or you can use an app. I would also suggest something with which to take notes. Again, this can be digital or analog.
Seriously, that's all that you really need. If you want some tips for Bible Study, I have those here. I also have notes on Bible study methods. 
How Can I Do My Bible Study on a Budget?
Bible
As I said, you need a Bible. You can use one that you have already. A friend or family member may have one you can borrow or have. If neither of those options works, you can purchase one. 
There are Bibles specifically called study Bibles, and they have extra notes and information in them. I have a journaling Bible so I can put my notes directly on the pages with the verses. 
Just be sure that you get a translation that you can read and understand. I actually have 3 different translations on my shelf, and from time to time, I use all 3 for things. 
Apps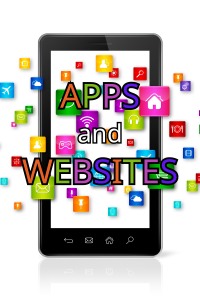 I have a Bible app on my phone, but I only use it when I don't have my Bible with me. However, there are some Bible reading and study apps that you can use. The ones listed below are free (as of the writing of this post).
Blue Letter Bible (This is also a website to use.)
eSword (I have this as an app on my desktop.) 
Websites
When I am studying, I use free online resources to help me. All of these below are free. Some of them have Bible reading plans, but you can Google that and find one that you like and that fits your schedule.
I have used the Blue Letter Bible (which is linked above).
Daily, I use Enduring Word. I mostly use the commentary, but there are other tools and resources available on the site as well. 
When I want to take a deeper look at something in multiple translations, I use BibleGateway. It's a great way to find one scripture in many versions. It has a way to put all the translations of one scripture on one page for you. 
Journal or Notebook
If you aren't yet comfortable writing in your Bible, you will need a journal or a notebook. This can be a fancy journal or a composition notebook from Wal-Mart or Dollar Tree. It doesn't have to be cute or fancy. 
If you have a spiral notebook or a 3-ring binder with notebook paper, those will work as well. Again, it doesn't have to be fancy. You're working on a budget. There's no need to stretch money if you don't have to.
Scrapbooking Paper
If you want to connect your notes to your Bible without writing on the actual pages, you can get some scrapbooking paper. The thinner kind is best because the cardstock thick kinds will make the Bible thicker much faster. 
You can get this online, at Hobby Lobby, Michael's, or Dollar Tree. Be sure to pick up some tape there as well. Invisible gift-wrapping tape is great or you can get colorfully designed washi tape. 
Just remember, you're trying to Bible study on a budget. Only purchase what you absolutely do not have available already. You can get more things as you continue to do your Bible study. 
Writing Utensils
I'm going to guess that you probably have pens and pencils around your house. As long as you check to be sure that the pens aren't going to bleed through the Bible pages, you can use those for your Bible study. 
However, if you want some color in your Bible or journal, you can use colored pencils or crayons. When you pick those up from Dollar Tree, be sure to grab a pencil sharpener too. 
The crayons are great at highlighters, and they don't bleed through the pages. The colored pencils work for underlining or for giving a little color to your notes that you wrote in black pen or pencil. 
Now, if you want something fancier and have a little bit of money to spend, you can get fine-line pens on Amazon. Here are the ones I have, but they are a little pricey to start.
Note: I would also suggest getting something with a smaller tip–like the black and red pens in this set. However, these do not bleed through my Bible pages. If I use a heavy hand, they do make a shadow, but it's not too bad on the back of the page when I'm writing on the opposite side. 
Like I said in the beginning, you can use colored pencils and crayons just as well as these pens. The bonus for that is that you can use those to color with when your kids are around too. 
Conclusion
Although it sounds really simple, if you use things you already have at home, you could begin your Bible study on a budget for FREE! That's the best price ever. 
Seriously, most of us have a Bible, colored pencils, a notebook, crayons, and a phone or computer. If you have all of that, you can start for free. 
As you get more comfortable or want to do something different, you can get more supplies and become more creative with your Bible study. 
It's not hard to start your Bible study on a budget if you follow these tips. Enjoy your studying. Tell me in the comments more things that you already do for Bible study on a budget.